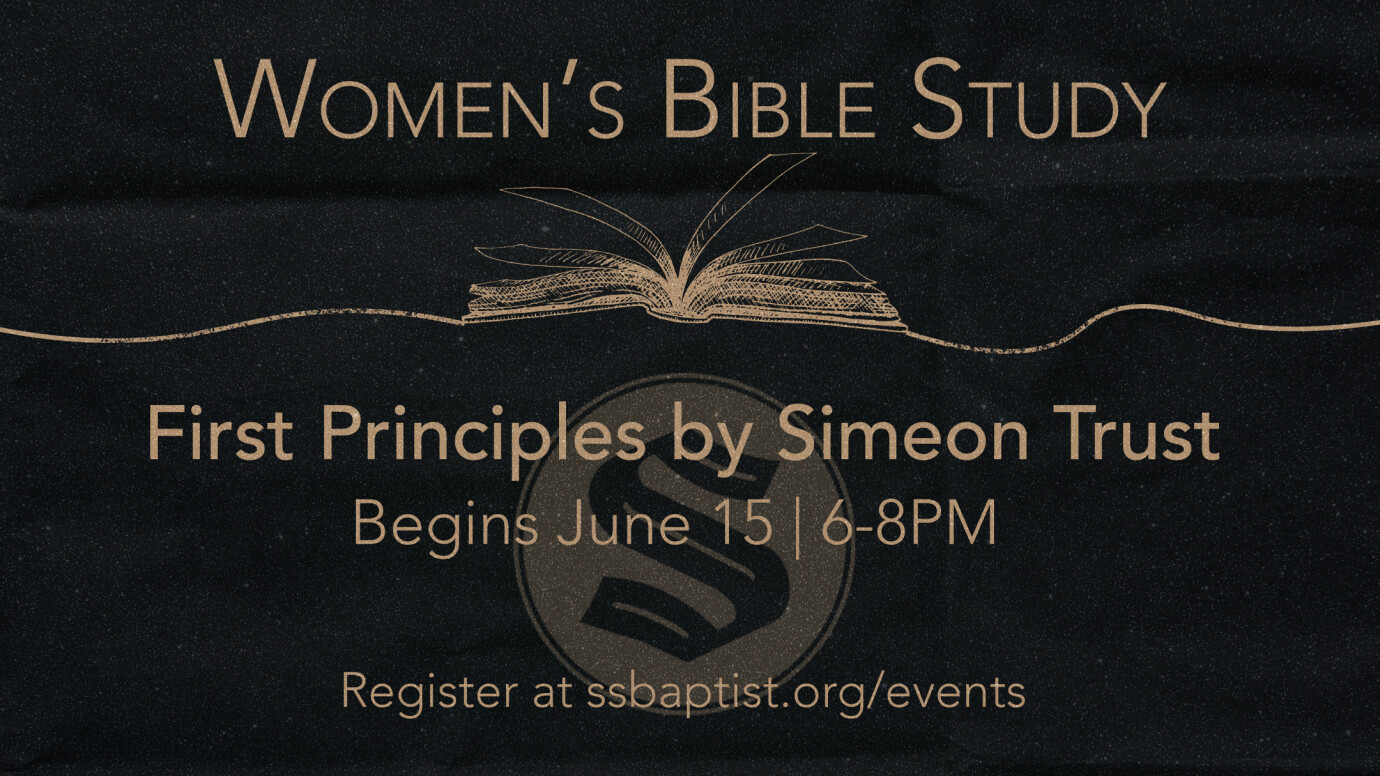 June 15, 2022 6:00pm
Contact:
FIRST PRINCIPLES CLASS
The Simeon Trust helps men and women grow in their competency and confidence in handling the Bible. They offer online courses, in person workshops and even a yearlong institute in order for people to be trained in how to study, understand and communicate truths from the Bible.
A great place for anyone to start is the "First Principles" class. This summer, we'll be offering this 8 week class for women on Wednesday nights at 6pm.
We hope that by the end of this class, you will have grown in your understanding of how to observe all different types of Biblical texts, that you will become more confident in interpreting a Biblical passage, and that you will increase in your skill to appropriately apply God's Word to your life.
This 8 week study begins on Wednesday, June 15. It will meet in the Education Building in the 1st floor Multipurpose Room from 6:00-8:00pm.

Cost: $15 - Gives you online access to all 8 video sessions for 1 year

Note that due to vacation schedules we will not meet on June 22. (If you have to miss due to your own summer plans, that's understandable! You'll have access to the classes online in order to keep up.) The course will cover the following topics:
6/15 - Staying on the Line
6/29 - Pathway for Preparation
7/6 - Context
7/13 - Structure
7/20 - Melodic Line
7/27 - Text & Framework
8/3 - Seeing Jesus
8/10 - The Bible for Life