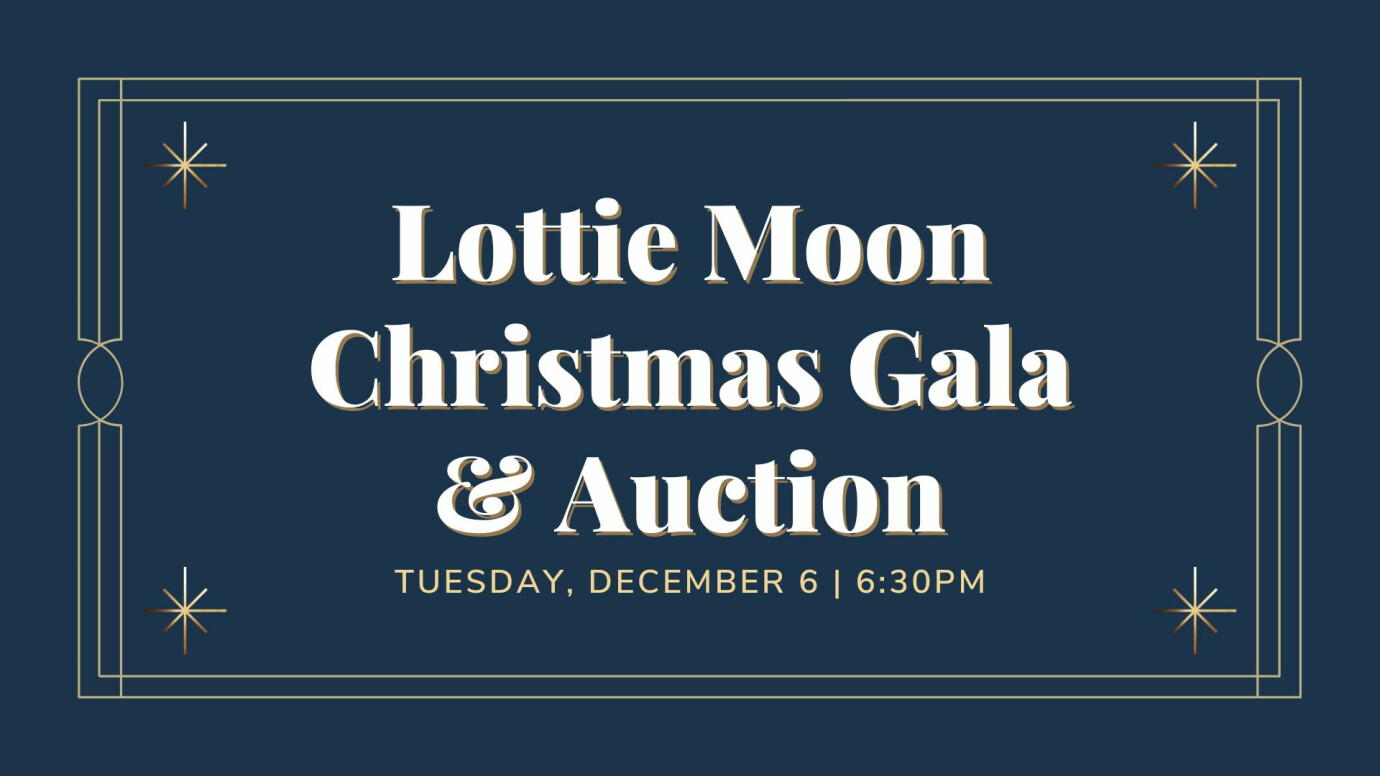 December 6, 2022 6:00pm
Address: 201 Mesquite Event Center, 201 Mesquite St, Abilene, TX US 79601
Cost: $15.00
Contact:
Website: https://ssbaptist.churchcenter.com/registrations/events/1476352
Ladies, please make plans to attend our annual Lottie Moon Christmas Gala & Auction! The money raised at our silent auction goes toward the Lottie Moon Christmas offering. Dinner will be provided. If you are interested in hosting a table or donating items for the auction, please contact Andrea Richardson, or email womensministry@ssbaptist.org
Register below to purchase your ticket! Early Bird tickets are $15 and must be purchased by November 20. Regular priced tickets will be $20 starting November 21 until December 1. The last day to buy tickets is December 1st!